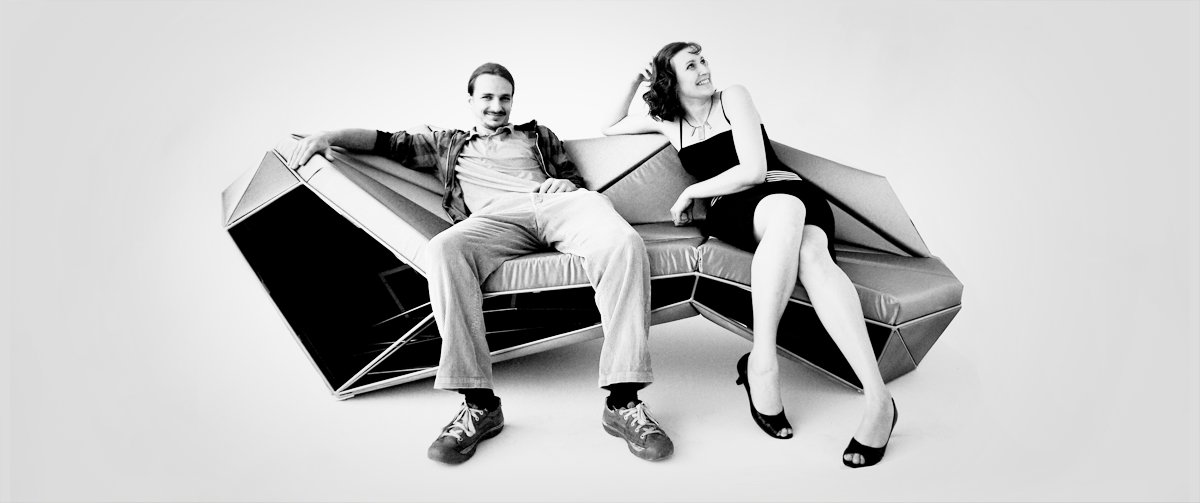 "Searching, inventing, drawing, creating, trying, fighting, changing, playing, having fun!
Primarily we design and produce design objects and equipment. We place emphasis on quality workmanship, value added, originality and innovative solutions. We always have in mind the usability of the product. Our goal is to produce valuable, beautiful and functional things.
We also manufacture custom products or custom modifications of our products. Our products can be supplied in a wide range of colors and shape variations so as to best fit into the environment for which they are intended. Before the production we discuss our designs with the customer to the smallest detail.
Our portfolio of services includes design, graphics and visualization work. We are preparing graphic design, visualization and 3D models according to the customers needs, including production of prototypes.
Our knowledge of design, 3D modelling, electrical engineering, computer science, physics and other disciplines we combine within the creative process to get unique and original solutions to meet the needs of individuals and businesses. We enjoy our work and we find satisfaction in flawless, interesting and useful results.
If you have an idea and you need help or you are looking for a completely new solution please contact us! With our creative potential we are able to find the right answer.
Who are we?
Mgr. Petr Kazda – manager, leader, programmer, dreamer and a geek. Has experience with machine learning, robotics, genetic programming, image recognition but also has a professional experience with the the management of development of SW solutions. Is in charge of the technical aspects of the products and the business.
MgA. Michaela Kazdová - designer, modeller and creative soul. Supervises visual aspects of our products. Have professional experience from Skoda Auto and AUDI.